IP Rights Investigations
Home > Services > IP Rights Investigations
About Us
Russia Corporate Investigators, is a leading investigation and risk protection group that aims to provide high quality services all across the globe in support of its clients. more about us
Our Services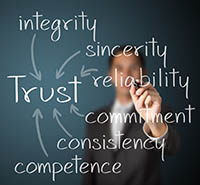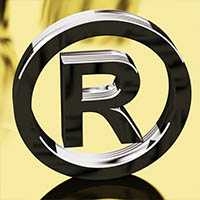 IP Rights Investigation Services in Russia
We warm heartedly welcome you to the online portal of Russia IP rights investigators; providers of extensive range of intellectual property rights investigations in Russia. We at, IP investigators in Russia are well equipped and trained to counter the risk of counterfeiting/infringement products and well experienced to trace the main supply chain. Intellectual Property Investigation in Russia is done best by our team, as till now we have many successful cases in our pockets with excellent reviews of our clients. Russia IP Rights investigators can be of best use to your organizations IP rights. The use of technology in all illegal activities has given birth to steal intellectual property rights of other people (counterfeit/infringed products & services). Such practices are rising uncontrollably and must be controlled with the help of IP investigations in Russia.

Russia Intellectual Property investigators can discover the source and collect the sample to take enforcement actions and conduct raids. Inspired by the same ideology, Our IP investigator in Russia brought superior investigation services to the best use of people to resolve all Intellectual properties issues. Being the most experienced Intellectual property investigators of Russia, we undertake and handle every IP right related matter related to trademark, patent, copyright, etc. We also provide trademark watch notice services in Russia, which help brand owners to take actions at the right time.

Major IP Investigation services offered by our fellowmen in Russia are mentioned below:
Trademark/Copyright Monitoring & Watch Notice Services in Russia
Online Brand Protection Solutions & Reputation Management Services in Russia
Test Purchases, Sample and Vendor Information in Russia
Mystery Shopping Services for Customer Experience, Process Compliance & Audit in Russia
Geographical Indication Mark Investigations in Russia
Infringed Trademark, Patent and Design Investigation in Russia
Intellectual Property Due Diligence Investigation in Russia
Domain and Trademarks Acquisitions in Russia
Anti Counterfeiting Investigations in Russia
Market Surveys / Market intelligence Report in Russia
Factory and Brand Integrity Auditing in Russia
Grey Marketing/ Parallel Trading Investigations in Russia
Internal Market Monitoring /Custom Protection in Russia
Conduct / Organize Civil Raids and Criminal in Russia
Trade Fair Monitoring / Trade Fair Visitor in Russia
Online Brand Abuse / Brand Value Evaluation Report in Russia
Counterfeited Automobile Parts & Pharmaceutical Drugs Investigations in Russia
Russia intellectual property rights investigations have challenging tasks of securing the IP rights of our clients against the risks of fraudsters and brand abuses online/offline. The main purpose of our strong investigation ethics is to bring great solution to variety of issues which includes corporate matter, due diligence, IPR investigation, business background checks, and competitive intelligence with huge researches on the related issue. We provide 24/7 support to our clients, and always aim to complete the given assignment on or before time with best possible results.

As an effect, people across the region has shown the inclination towards the use to Russia IPR protection and getting the assurance for the positive results and well desired solution of a problem. Most of our investigators are operating in various locations of Russia including other major cities like Moscow, Saint Petersburg, Novosibirsk, Yekaterinburg, Nizhniy Novgorod, Samara, Omsk Kazan, Rostov-na-Donu, Chelyabinsk, Ufa, Volgograd, Perm, Krasnoyarsk, Saratov.

To know more about Russia IPR investigations and its range of intellectual property management services in Russia, kindly write to us at info@russiacorporateinvestigators.com. We shall revert as soon as possible to your query, so that you don't have to wait any further for the solution of your problem.