Process Services
Home > Services > Process Services
About Us
Russia Corporate Investigators, is a leading investigation and risk protection group that aims to provide high quality services all across the globe in support of its clients. more about us
Our Services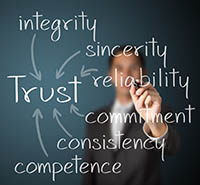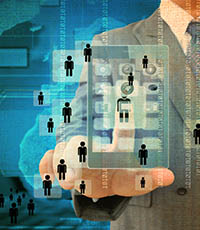 Process Services in Russia
Welcome to our online portal of Russia Process Servers!!

We serve all kind of legal/civil case related documents like summon, complaints, petitions, commercial documents, judicial documents on civil or legal matters and any other litigation supports. We have been conducting Service of Process in Russia from past few years and have complete expertise in it. It is accepted by all that process service is one such activity which one can demand while continue in business or having personal commitments.

It is difficult to neglect the enhance use of process services in Russia for an undisputed life. We follow latest trends and innovative practices to serve the judicial documents of individuals/companies to defendants through effective process service in Russia. Service of Process in Russia is what we are known for in Russia, as we offer the best possible service at most affordable rates.

Our Process Services in Russia as follows:
Serving Subpoena, Petitions, Summons, Complaints & writs in Russia
Bankruptcy or winding up petitions in Russia
Litigation, Issuing & filling at the court in Russia
Serving other judicial paper in civil and Business matter in Russia
Injunction / Freezing Orders in Russia
Suspended Committal Orders in Russia
Prohibited Steps Orders in Russia
Notice Seeking Possession & Possession Order in Russia
Personal Process Service in Russia
Serving Child support custody in Russia
Serving Divorce Papers in Russia
Serving Family, Marriage and kid related documents in Russia
Family Documents in Family courts: The family document mainly consists of divorce papers and child custody documents which are effectively served by our process servers in the federal magistrate's court for getting the solution of numerous family issues.

Personal Process Service: The personal process service includes numerous legal Summons, Petitions, Notices, Subpoena, Applications, and complaints etc. which are usually served for meeting the personal process services requirements of people.

Professional Process Service: The professional process service document comprises of various kinds of business complaints, claims, Subpoenas, injunctions which are widely served to provide the effective legal solution of majority of business needs.

Affidavit of Service/Notary Public Service: This is the proof of process service affirmed by the Court Registrar and offered by the services provider after the successful completion of service. The notary public service costs more than affidavits.

Our Process servers in Russia are committed for serving documents in Russia which makes them to serve all kinds of judicial documents and legal papers on the civil or legal matters to a desired person well within the pre fixed time. Our process servers offer cost effective process services in Russia with superior time management by ensuring the success in services by serving wide variety of documents on a right person in Russia.

Serving Legal Papers in Russia is what we do best, as we have the widest network of process servers in Russia. Serving documents and legal papers in Russia will be an ease with us as we serve papers in Russia including major cities like Moscow, Saint Petersburg, Novosibirsk, Yekaterinburg, Nizhniy Novgorod, Samara, Omsk Kazan, Rostov-na-Donu, Chelyabinsk, Ufa, Volgograd, Perm, Krasnoyarsk, Saratov.

To know more about Russia Process Server or if you want to know how Serving Papers in Russia works, kindly write to us at info@russiacorporateinvestigators.com.